6 Scottish Antique Sterling Silver Decanter Labels, Dick & Robertson c. 1796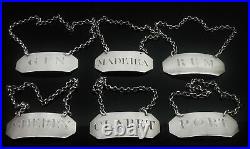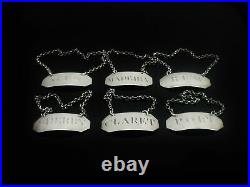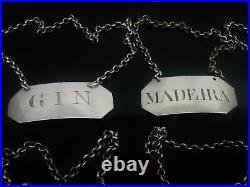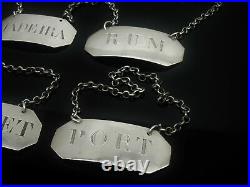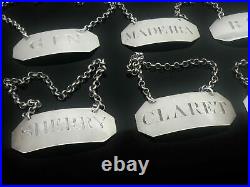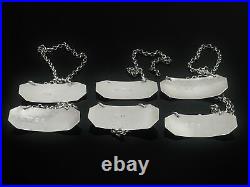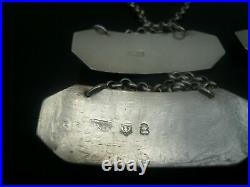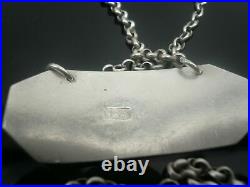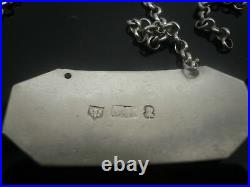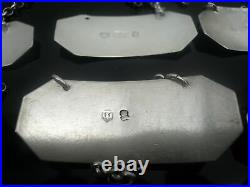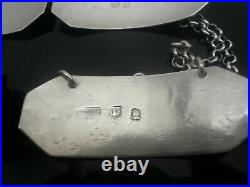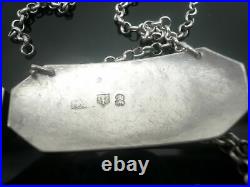 6 Scottish Antique Silver Decanter Labels, Edinburgh c. 6 very scarce antique Scottish sterling silver decanter labels by Dick & Robertson, a partnership that you do not come across very often. Dick & Robertson are known to have worked between 1796 and 1800. Claret, Rum, Port, Sherry, Gin, Madeira. The Madeira label is missing one small O ring to connect the chain to the label otherwise all in good order.
Madeira, rum, sherry and port labels are marked with makers mark, thistle and duty head, Claret market with thistle and duty head, Gin only has the makers mark. Slight variations in sizes but they measure approx 45 x 18mm. Founded in 2006, Dart Silver Ltd has many years of experience in the antique silver sector, and provides a large selection of silverware to clients throughout the world. The company is based in Falkirk in Scotland, UK.
Dart Silver Ltd are one of Scotland's leading online antique silver specialists with regular customers from all over the world. There is always a good selection of Scottish Provincial silver as well as a varied selection of goods from antique to modern, with prices from a few pounds to a little bit more. Dart Silver Ltd has an expanding customer base, located throughout the world, including many regular and loyal customers.