LARGE Scottish Sterling Silver Quoiting Medal, Sir Mark John MacTaggart Stewart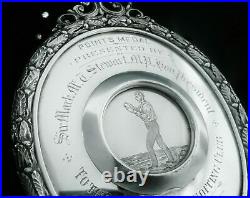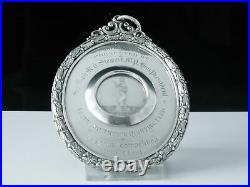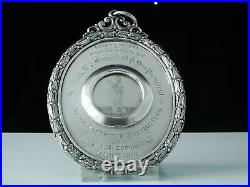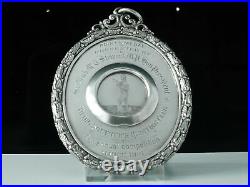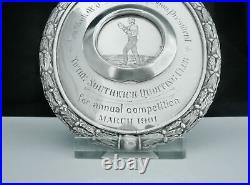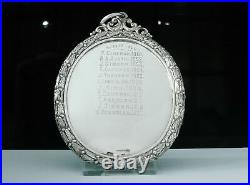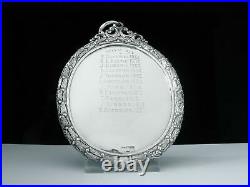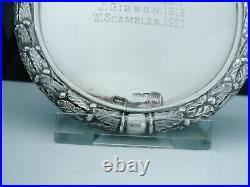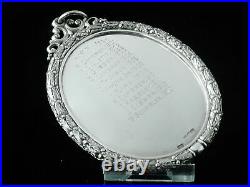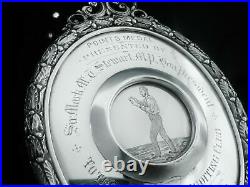 Scarce LARGE Scottish Silver Quoiting Medal, Sir Mark John MacTaggart Stewart. A scarce large sized antique sterling silver Quoiting medal by Lawson & Co, hallmarked from Glasgow in 1900. In wonderful order with a highly detailed and very well executed engraving to the centre of a gentleman ready to commence his turn in quoiting/quoits. This was a points medal presented by Sir Mark John MacTaggart-Stewart, (if you google him you will learn more about him). It was presented to The Southwick Quoiting Club for annual competition in March 1901, the reverse is engraved with the winners of the competition between 1901 and 1920, many years including the Great War years has no engraved entry suggesting the competition was suspended during some years.
Of a very large size and of significant weight, measures 108x78mm. Founded in 2006, Dart Silver Ltd has many years of experience in the antique silver sector, and provides a large selection of silverware to clients throughout the world.
The company is based in Falkirk in Scotland, UK. Dart Silver Ltd are one of Scotland's leading online antique silver specialists with regular customers from all over the world. There is always a good selection of Scottish Provincial silver as well as a varied selection of goods from antique to modern, with prices from a few pounds to a little bit more. Dart Silver Ltd has an expanding customer base, located throughout the world, including many regular and loyal customers.