Sterling Silver Celtic Knot Necklace with Amethyst Stone Scottish Gift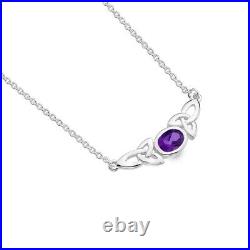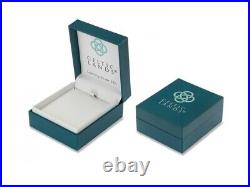 Celtic Lands by Sea Gems. Celtic Lands beautifully handcrafted sterling silver 16" - 18" necklace with a beautiful oval blue Amethyst stone. Featuring ancient Celtic artwork translated into intricate jewellery. Timeless pieces rich in history & symbolic meaning. Includes luxury branded gift box.
Dimensions: 31mm wide x 7mm wide.