Vintage Sterling Silver Scottish Brooch Kilt Pin Thistle & Celtic Ornament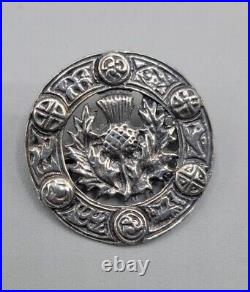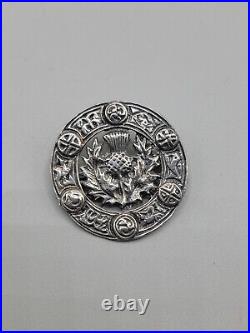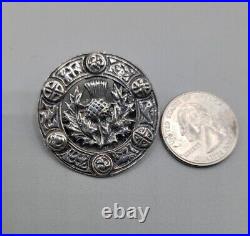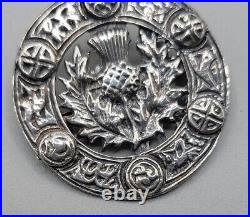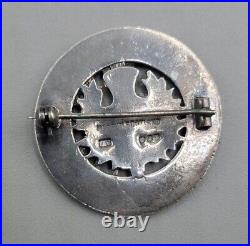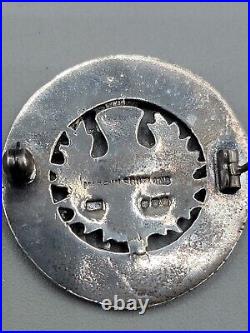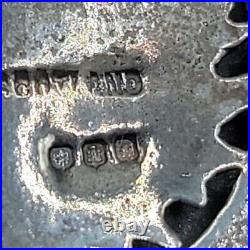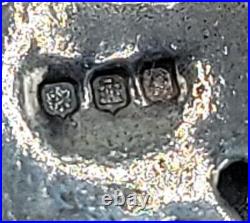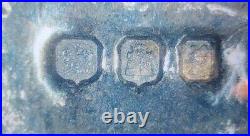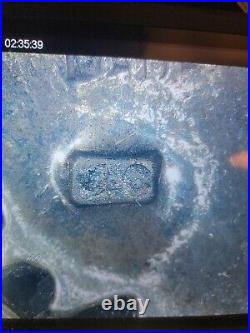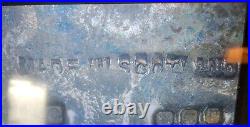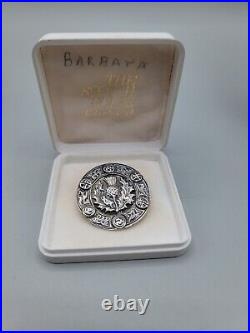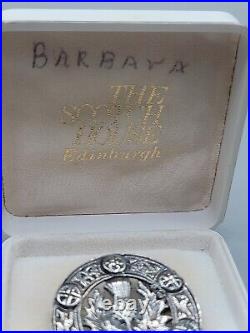 Not sure of the makers marks. There is a stamp which looks like CG then a family symbol castle and P. Again not sure if those are right. Pin extends past the Clasp so dates it before the 40s.
Comes with jewelry box from The Scotch House Edinburgh.